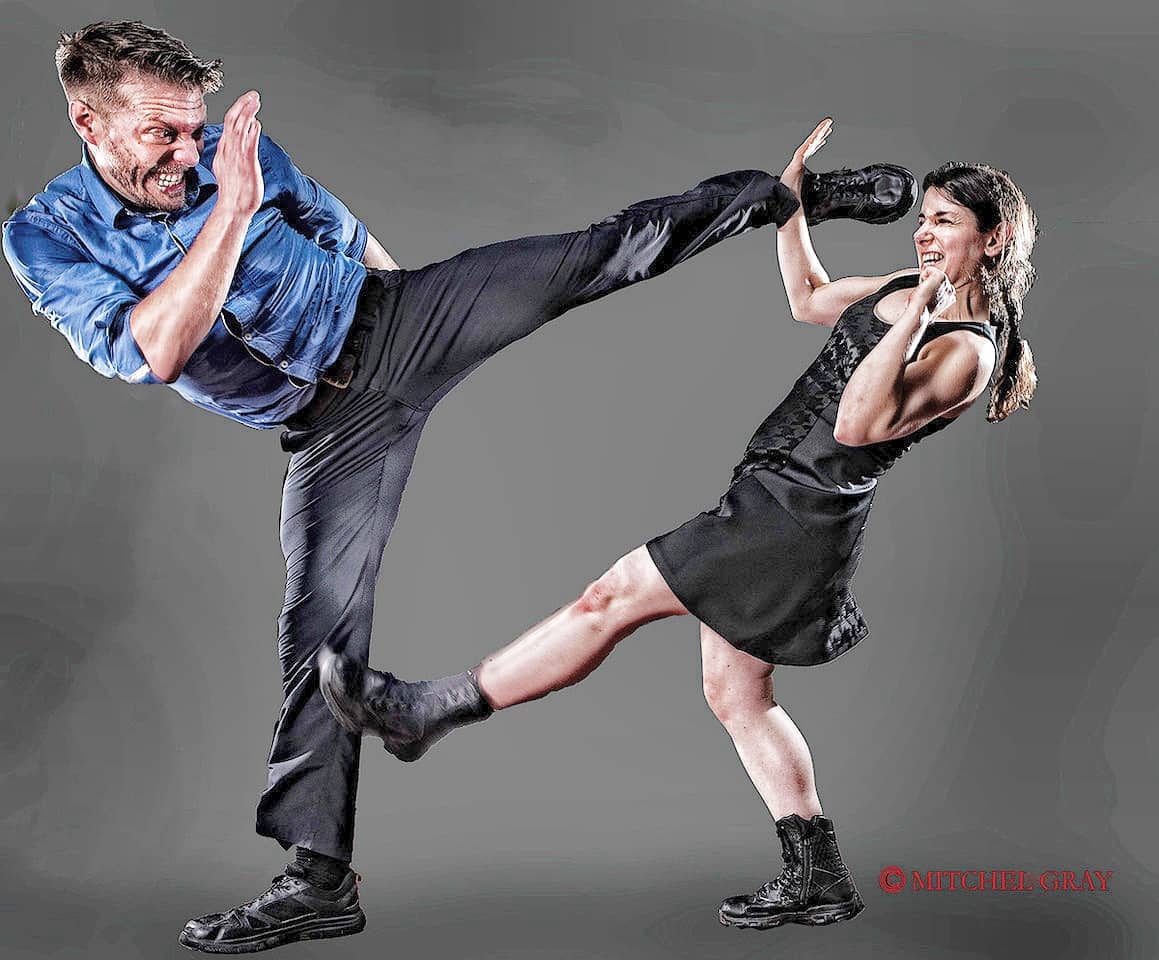 THE SAGA CURRICULUM
Designed to effectively train the aspiring "action artist" in the same skill sets as modern action heroes,
the SAGA curriculum consists of three main training pillars:
the SAGA 9 Weapons Template, Action Flow, and Striking Arts.

Drawing from a wide range of practical martial arts systems like Filipino Martial Arts (stick, knife, sword, and staff fighting), Jeet Kune Do, Savate and Thai Kickboxing, Silat, Kung Fu, Ninjutsu, Karate, Krav Maga, Combatives and various flow-movement systems, SAGA offers a comprehensive approach to modern armed and unarmed training.

Developed through the lens of action film, television, video games, anime, and comic book aesthetics, SAGA's techniques and drills merge substance with style into a streamlined pedagogy for creating fight choreography and action design for performing artists and visual storytellers.